Posted on October 14, 2015 by under
10 Types of Disenfranchised Grief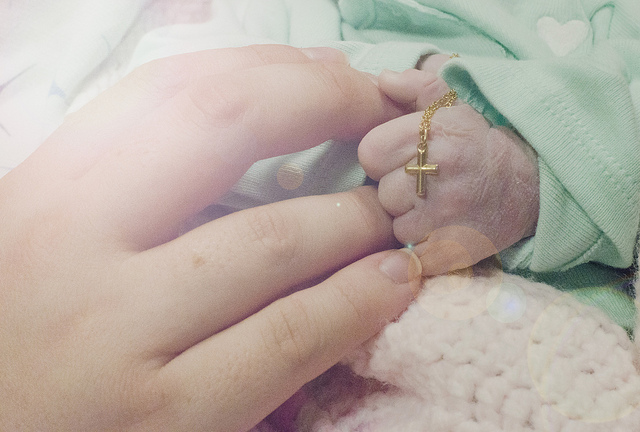 Grief shared is grief diminished.  When an individual dies, that death throws a web of relationships out of balance, causing the mourners to learn how to live in the new normal.  That new normal is best found together in community.
When grief isn't shared.  When there is no community to share it.  When it isn't recognized by society, then grief becomes complicated.
There are losses in our society that — for one reason or another — aren't recognized.  This kind of grief is a disenfranchised grief.
Here are a couple forms of grief that often aren't validated by society:
1.  Grief from miscarriages. This is a silent grief.  A grief that few people share; and when they do share, few people show compassion.  This is a grief for one who had no connections in life. No schoolmates, no friends, no co-workers … all of which translates to no funeral. A grief that can't be shared.  A grief to be borne solely by the ones who conceived. A grief that is carried by the one who may now feel guilt upon silent grief because she miscarried.
This is a grief that is often carried alone. A grief that is too often complicated by guilt. A grief that is private and difficult to share. A grief for a nameless soul.
2.  Death of a pet. Pets become part of the family; and when they die it's almost like losing a family member, except no one in the community recognizes your loss.  "It's just a dog" is both true and false.  Yes, it may be a dog, but that dog was one of the truest friend you've ever had.  It was loved and it loved you.
3.  Grief from abortions. This topic has become so political that it has lost its human element.  Abortions are by nature a loss.  And some (many?) mothers who choose abortions will grieve, even though society tells them that "it was just a fetus."
4.  Grief of the supporter. When death occurs, roles quickly play out.  There's the main mourner(s) and there's the supporting cast.  That supporting cast — those who take care of the main mourner (the spouse of the deceased, the children of the deceased) — are often very close to the deceased themselves.  But because they are the supporters, they simply aren't allowed the time to grieve.  They are the strong ones.
5.  Grief from suicide.  Suicide is such a difficult, tragic and complicated death that those who are left behind are often not sure how to grieve … or if they should even grieve at all.  To complicate the issue, outside society can often look at suicide as such a taboo that they don't recognize the grief of those surrounding the suicide.
6.  Grief from the death of an Ex. Whether it's the death of an ex-spouse, ex-lover or ex-boyfriend/girlfriend, if the deceased is the "ex" there's an assumption that you aren't allowed to grieve, because that relationship "has already been severed."
7.  Grief over a loss that isn't a person.  Businesses fail, marriages fail, dreams go unfulfilled, you (or a loved one) loses a function due to sickness (such a dementia).  The sweat equity that goes into a business; the hopes and passions of a marriage; the hard work and sacrifices that come with pursing dreams; and the slow death that comes with a disease like dementia; these are all real.  And when society tells you, "buck up", you need to know that you have permission to grieve.
8.  When you grieve differently than others.  We all grieve differently because we each have a unique relationship with the deceased.  Sometimes, though, the way we express our grief is different from the way your family, friends and community expresses their grief.  Perhaps you cry "too much" or perhaps you cry "too little."  If you find that you express yourself differently, you may also find yourself unintentionally ostracized.
9.  Grief from an "invisible" or misunderstood illness.   Empathy is often seen as coddling for those who suffer with "invisible illnesses" like fibromyalgia, or misunderstood illnesses, like depression and bi-polar disorder.  So the sufferer is left to suffer alone.
10.  Children and grief.  While some parents may feel obligated to shield their children from death (a practice I see all too often), parents should be careful not to remove their children from the community of grief, and so revoke the child's right to feel.  Not only should we recognize that death confrontation provides our children with incredible teaching moments, we should also realize that children do indeed grieve.  They are connected.  They love.  They feel.  And so when death comes, they grieve.  Depending on their developmental stage, they will grieve differently than adults.  But as long as they are apart of our family, of the community of the deceased, they have the right to grieve with us.
When disenfranchised grief occurs, there can be multiple problems that can result: depression, withdraw, self-esteem issues, substance abuse and even psychosomatic illness.
If you have experienced grief that was disallowed by society, it is important to remember this: YOU HAVE PERMISSION TO GRIEVE.  YOU HAVE PERMISSION TO GRIEVE IN YOUR OWN WAY.  YOU HAVE PERMISSION TO GRIEVE IN YOUR OWN TIME.
And, you've been the one who has disallowed another's grief because you don't understand it, or you feel the need to "shield" them from death (i.e. children), it's important that you learn to EXTEND PERMISSION TO THOSE YOU DON'T UNDERSTAND.
– See more at: https://www.calebwilde.com/category/death/disenfranchised-grief/#sthash.HXRBZyxT.dpuf